Course Agenda
Ready to make your lattes and cappuccinos look and taste better than the ones from your favorite cafe? We want that for you. This self-paced course will take about one hour to complete. After getting some good practice time in, you're encouraged to meet with one of our barista instructors for a one-on-one Zoom training session. During this call, you'll be able to ask questions and work on whatever may be holding you back from better coffee.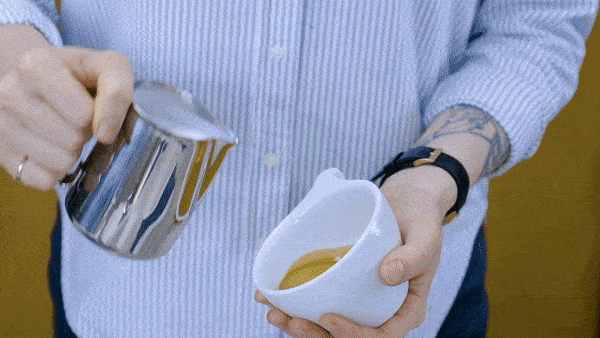 What you will learn during Intro to Milk Steaming
Why different milk types steam differently

How your espresso machine affects your steaming capabilities

How to choose the perfect pitcher

How to create microfoam with whole milk, nonfat, half-and-half, and alternative milk
What you will learn during Intro to Latte Art
Why the size and shape of your cup and pitcher matters

How to hold your cup and pitcher

The Three P's of Latte Art

How to pour a dot

Hot to pour a heart
What you'll need
An espresso machine with a steam wand

Coffee (preferably one 12-16oz bag for practice)

A milk pitcher (best to have several on hand)

1/2 - 1 gallon of milk of your choice (preferably whole milk or a barista alternative milk)

2 microfiber towels

Cappuccino or latte cups that have wide rims and aren't too deep (Ancap and NotNeutral are great)
Keep in mind that for latte art, you need a great shot of espresso. For tips on how to pull the perfect shot or a complete list of tools you'll need, check out Intro to Espresso.
Complete and Continue